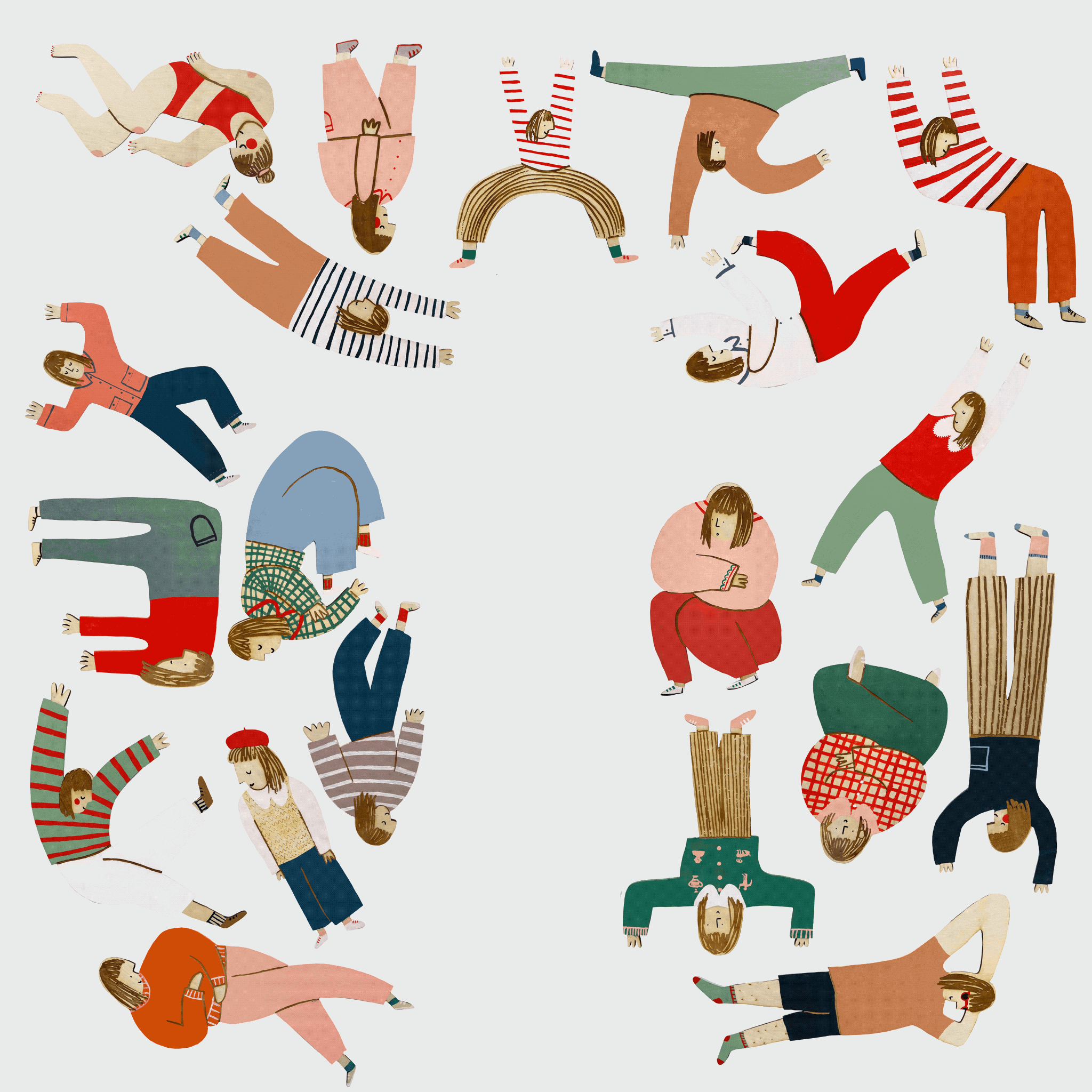 My final year project, Illustrated IRL, was born from the realisation that, being 5'11", both myself and characters I draw always wear trousers that are a bit too short. I've been exploring my self image across the 2D and 3D worlds, aiming to bridge the two, and give my illustrated and real personas a chance to meet and get to know each other.
This final outcome takes the form of a life sized puzzle, complete only when my real 3D self stands in the middle of it, displaying the intrinsic link between my illustrated work and real life. Each puzzle piece can also stand independently, as a 2D item in a 3D world. Would you like one to sit in your 3D life? They are available to buy here!
Where have you been making work this year?
I've been lucky enough to be in London
throughout the pandemic, so the studio at
uni has become my second home!
​
Gracie Dahl is an illustrator who just loves making things
​
​